Unkempt Floor, 2018
Hooked rugs, yarn and plastic mesh
Unkempy Floor ( Edible Woman), 2018
Unkempt Floor 2018 (detail)
Unkempt Floor 2018 (detail)
Unkempt Floor 2018 (detail)
Unkempt Floor 2018 (detail)
Unkempt Floor 2018 (detail)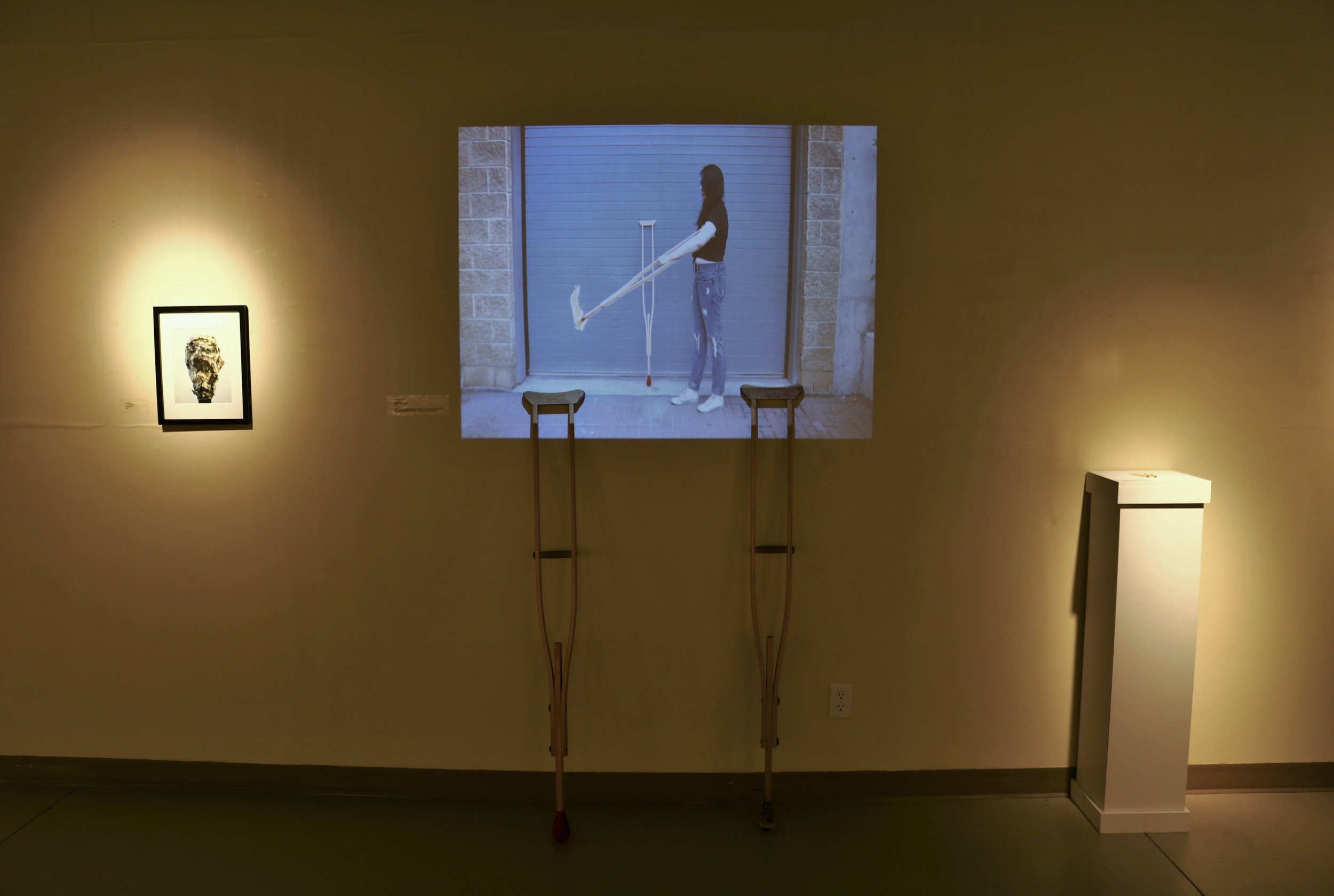 Emotional Crutch, 2018
Sculpture and video installation
Emotional Crutch, 2018
Emotional Crutch, 2018
Emotional Crutch 2018 (study)
Pinioned, 2017
SWANS ARE BEAUTIFUL TO LOOK AT, BUT CAN BECOME VERY AGGRESSIVE. PLEASE LOOK AT THEM FROM FAR AWAY.
Relief print
Swans, 2018
Herring Neck
Anything to Save You Money
Found on the edge of the Corner Brook trail system next to the old Post Office, this shopping cart belonged to the Co-op grocery store that once stood on the same land as City Hall and the Rotary Arts Centre.
Co-op grocery cart and automotive gloss.
Untitled, 2018
Untitled, 2017
Untitled, 2017
Carving Out a Place, 2017
Carving Out a Place, 2017 (detail)
Carving Out a Place, 2017 (detail)
Carving Out a Place, 2018 (detail)
Carving Out a Place, 2017 (detail)
Carving Out a Place, 2017 (detail)
Small Talk, 2016